What is the Langmore Curse in Ozark Season 4 Part 2? – The Byrde family builds an elaborate web of crime and power in the Midwest in 'Ozark.' Marty and Wendy Byrde, who moved to the Ozarks from Chicago, take a winding, crime-infested path to becoming one of the area's most powerful families. Locals, predictably, are not often pleased to see foreigners gaining charge of their communities.
Ruth is from one of the area's oldest families. The Langmores have a shady past and are notorious for their nefarious activities. The "Langmore Curse," which numerous members of the family seem to believe in, is also mentioned. But what exactly is the Langmores' curse? Here's everything you need to know about it.
Recommended:

Ozark Season 4 Part 2: Is Ruth Dead or Alive?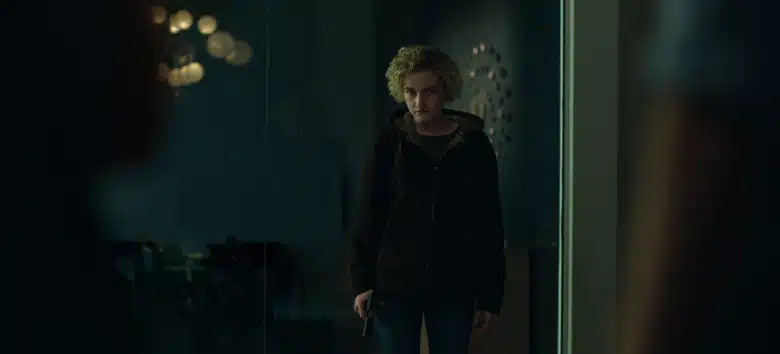 What is the Langmore Curse, and how does it work?
Ruth's uncle Russ and her father, Cade, both mention the "curse" on several occasions. The two use the curse to emphasise that a life of petty crime and run-ins with the law is the only way they are doomed to live. Ruth is determined to break the curse and avoid following in her father's footsteps, which is why she first joins Marty. She despises minor criminality and is constantly on the lookout for more grandiose ideas that are frequently criminal.
As a result, the Langmores' curse initially implies that no one in the family will be successful. There is, however, a darker side to it. In the harsh essay that gets him into university, Wyatt Langmore writes about the curse. In the essay, he discusses how his upbringing, which was surrounded by crime, was unlike most others.
He also says the ominous words that prove to be prophetic in the following seasons. "You see, I'm a cursed Langmore, long inured to violence and death," Wyatt writes in his article. When it comes to an early death, people often ask, "Was it taken too soon?" Perhaps not soon enough in the case of a Langmore."
As we watch the Langmores die one by one, and as we read Wyatt's article, it becomes clear that the Langmore curse alludes to the family members suffering horrible and horrific ends. Ruth had lost her entire family by the time Ozark season 4 part 2 began, with the exception of Wyatt's younger brother, Three.
Despite being the least predisposed to criminal behaviour, Wyatt gets shot by Javi and dies violently. Ruth meets a horrible end when she is shot by Camila, the new Navarro cartel boss (and Javi's mother), in one of the show's devastating final moments. The Langmore curse appears to be catching up with her as well.
As a result, the Langmore curse is a grim theme that runs throughout 'Ozark.' It is never specifically addressed when Langmore dies, despite its repeated mentions. In some ways, the curse is a metaphor for crime and how, sooner or later, the violence catches up with everyone involved. There is a chance that Three will be able to break the curse now that he has left the Langmore trailer park and gone to college, presumably leaving his family's criminal past behind.
Also Read:

Ozark Season 5: Why Netflix not Renewed Ozark for Next Season?